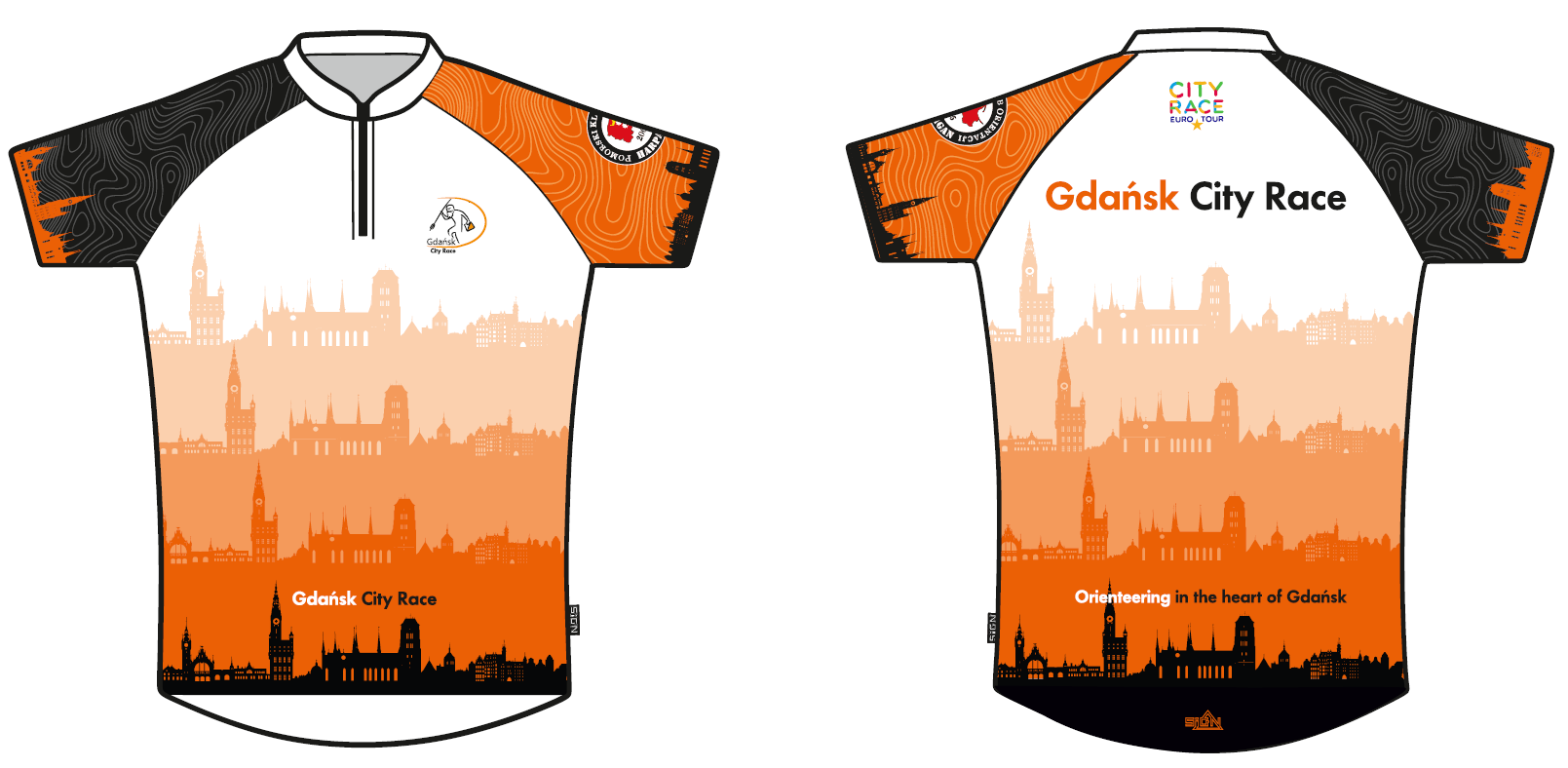 O-shirt
Here we have a pleasure to present Gdańsk City Race Sport Shirt! It will be produced by a well-known SIGN Sport in ULTRA version (made of breathing mesh material). It is available during our online registration and, in small ammount in the event centre. Be sure to buy it during registration to have the size you want.
There are men and women sizes – please see below the project (you can click to see bigger picture).
Adult shirt: 30 EUR
O-band
Narrow (4 cm) head o-band, perfect for warmer days with our unique graphics.
Cost (order via entry or on site): 5 EUR